In November, after the arrest of Bobi Wine, protests broke out across the country and the policy & militia reacted with extreme violence. In the video below people in a shopping area are seen cheering when a Police car or Militia car passes by. The car responds by shooting at the crowd and some people are seen falling down while others flee. It's an obvious example of a Human Rights violation.
When we take a good look at the car that seems to fire, we find they are of the same brand, type & color as the cars that were donated by the Dutch embassy in 2018, as celebrated by the tweet of Dutch ambassador Henk Jan Bakker on 4th of July 2018.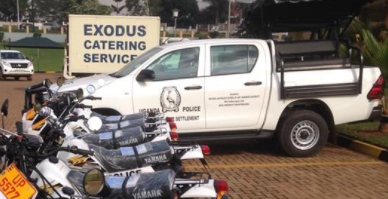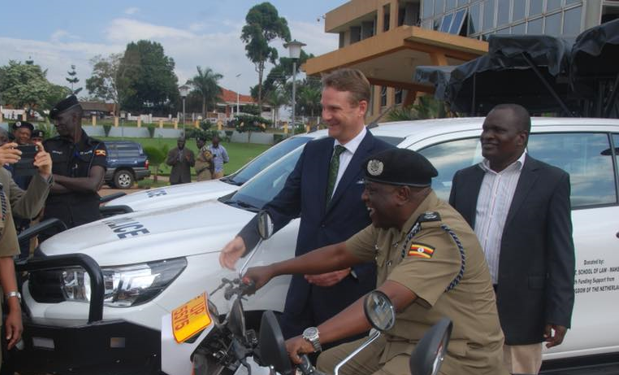 Supposedly, these police cars were donated for use in the refugee camps in Northern Uganda. We have reached out to the Dutch embassy and asked them if they know the whereabouts of the vehicles they donated, but so far they have not been willing to respond.
Freedom Uganda is looking for witnesses of this incident. Please write to freedomuganda.com@gmail.com if you have further information, or respond to our Twitter post.
(1) Freedom Uganda on Twitter: "In July 2018 @NLinUganda ambassador @henkjanbakker3 proudly tweets about donating cars & motor bikes to Ugandan government. https://t.co/ilo2iimP2x In Nov 2020 we see same car type, text removed, shooting at unarmed civilians. Pls help us find witnesses. https://t.co/eJXm4aj8JX https://t.co/Bgp7nDCR9m" / Twitter