Last October we started to survey the Ugandan voters through Whatsapp. Since nomination day we have been going back to these voters and ask how they feel now.
We find that the support for Museveni has reduced from 34% in October to 28% in November (after nomination day but before the arrest of Kyagulanyi). The p-value of this research is 0.003, meaning it is scientifically significant. There were 300 respondents.
Where do these voters go to? We see that 2% of them are going to Kyagulanyi, he grows from 61% to 63%. But we also see the other opposition candidates, Muntu, Amuriat & Kabuleta going up.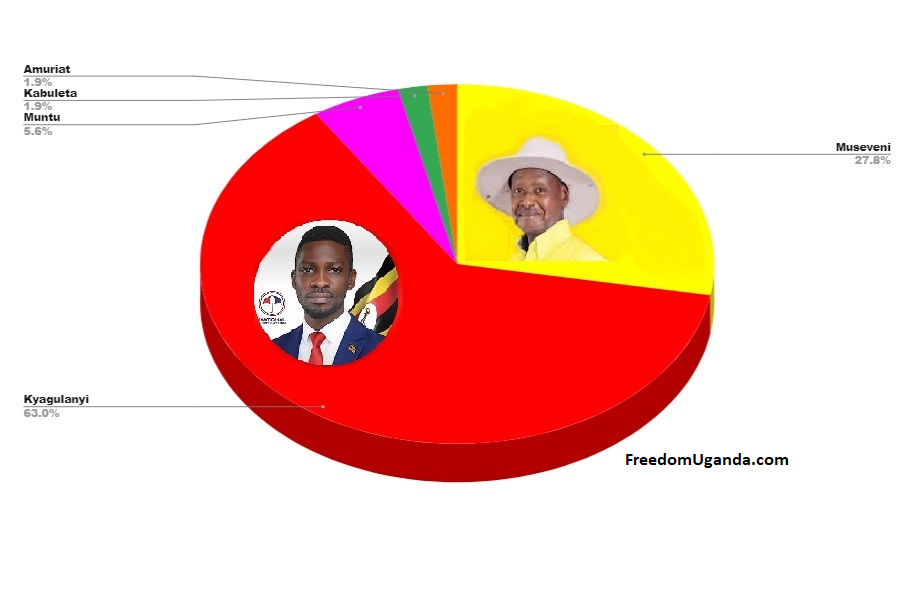 We also asked some other questions.
Do you think the election will be honest?
Do you think there's too much police violence?
Do you think the violence affects the votes?
Do you think the elections should be suspended?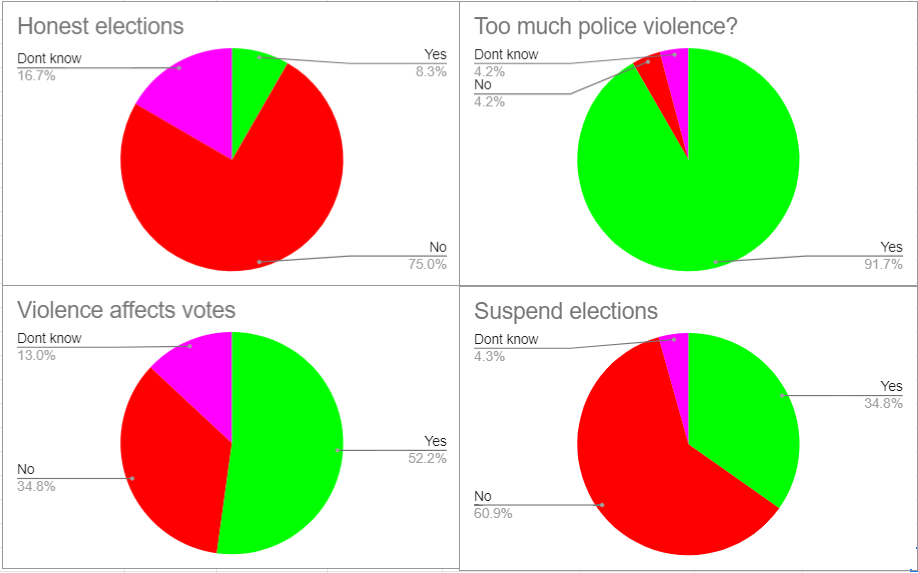 We have also registered the home district of the voters, allowing us to aggregate according to the various regions. We find that Museveni still has the majority in the West, but hardly any support in Central and the East.
Lastly, we looked at the age of the voters. Mainly younger voters (below 35) choose Kyagulanyi.

These surveys that FreedomUganda.com is performing monthly are separate from our human rights activities, but sometimes they coincide. One of our respondents told us he was himself victim of police brutality.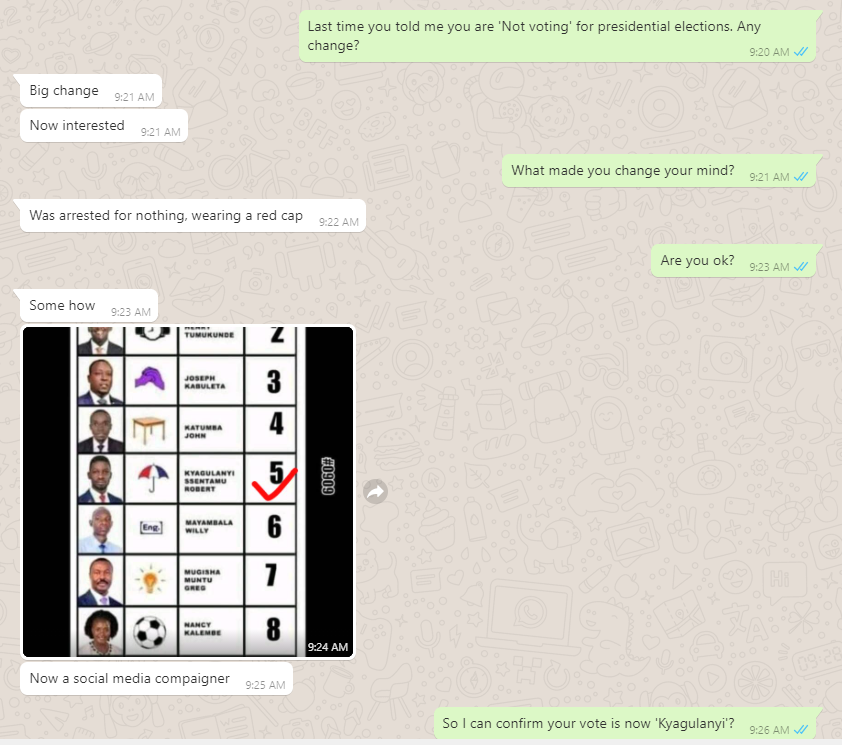 The survey was discussed in our "Democracy in Uganda" program with Nic Cheeseman.